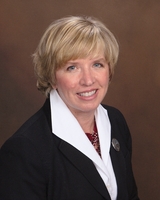 Realtor | Broker / Owner Exit Realty Leaders
Exit Realty Leaders
354 Rte 16B
Center Ossipee, NH 03814
Email Phone: 603-539-9595 Toll Free: 877-539-9500 Fax: 603-539-8686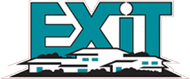 About Carol
Moving to New Hampshire from Massachusetts was a big adventure back in 1980. Carol has never regretted doing so. Her love of animals, skiing and the wonderful outdoors are all easily satisfied here in the woods of Carroll County. The knowledge she has acquired from over 30 years of living and vacationing in the area is of great assistance when working with buyers looking for their dream home or land to build on. She can quickly suggest localities that suite the needs and desires. History is one of her interests that also benefit folks who have many questions about why is a mountain named such or when did the Ossipee Lake flood this part of town.
Sellers will appreciate the time she takes to get to know them and the property they want to sell. Her individual approach to every property assures them they are more than just a place to put her sign. Easily approachable questions are answered quickly and followed up to make sure Sellers know what will take place from the tiime the property is listed right through and beyond the closing date.
Recently Carol has been certified in short sales. If you or someone you know are facing foreclosure or trouble paying the mortgage and need someone to show you some options, call for a confidential conversation. No cost or obligation ever.
If you are looking to sell property in the Carroll and northern Strafford counties without being pressured give her a call at 603-998-3587.
Looking to purchase property in the area, Carol will be glad to assist you in purchasing you new vacation, year round or investment property.