Realtor | Sales Agent Exit Realty Leaders
Exit Realty Leaders
354 Rte 16B
Center Ossipee, NH 03814
Email Phone: 603-539-9595 Toll Free: 877-539-9500 Fax: 603-539-8686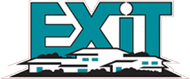 About Paul
Paul is coming back to Real Estate! Paul started his career in Real Estate over 20 years ago back in Claremont, NH. He was on the board of directors of the Claremont Board of Realtors, and went on to become the Vice President and eventually the President of the Board. He was also named Realtor of the Year during his time in Claremont! Later he moved on to the Hanover Board and served on the board of directors.
He and his wife Monique decided to head for warmer climates, however they missed the North Country's change of seasons and family so 3 years ago they came back to Freedom New Hampshire. Paul has been thinking about Real Estate and with his wife's blessings has become EXIT Realty Leaders newest experienced Agent! He loves to hunt and fish, applying his knowledge of the Carroll Country area to find the best spots! Golf is another one of Paul's favorites pastimes though Monique still hasn't got the bug to golf!

Paul loves being able to help people purchase their first home! Applying his hunting skills to find their dream home! Call Paul when you are ready to find your Dream Home!